Hickson Park, Sydney – Wedding
Hickson Park Reserve is one of my favourite locations for a ceremony so when Michelle and Dahne first invited me to be included in their ceremony I was very excited.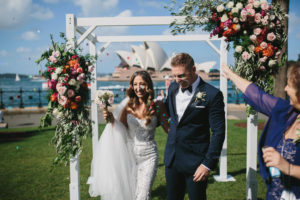 Choosing between the Opera House or the Sydney Harbour bridge as a back drop is always a difficult decision.
Michelle looked absolutely stunning as she walked down the aisle and as you can see by a few photos …. tears not only by the guests, but Dahne as he watched her approach.
I heard the reception cruising Sydney harbour went on till early hours of the morning.