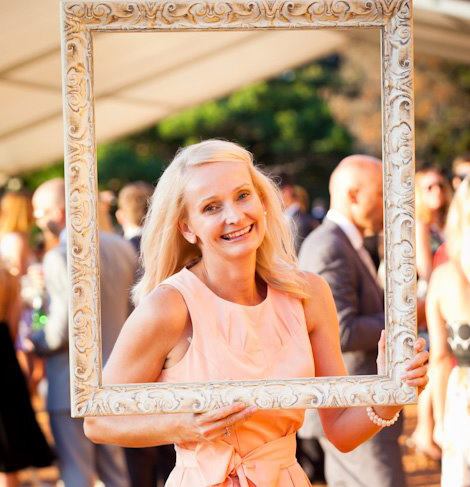 The goal in marriage is not to think alike, but to think together. – Robert C. Dodds
Trish Johnson is a Commonwealth-appointed Marriage Celebrant based in Sydney, Australia. Since 2009, she has performed over 500 ceremonies across the Northern Beaches and Sydney Metropolitan area.
Over the past seven years, Trish has met many brides- and husbands-to-be who simply feel overwhelmed from all their friends and family's advice, countless wedding magazines, and endless wedding websites.  Her goal is to take the stress out of planning by taking your hopes for your wedding ceremony and turning them into a reality.  Her relaxed and easy-going nature will remind you that you're planning the best day of your life, and help make the experience one you'll always treasure.
Trish understands that you want your ceremony to be unique and reflect the love you and your partner share, and will assist you to achieve the ceremony you've always dreamed of.  She values the relationship she has with all her couples, and has proven herself to be approachable, committed, well organised, and professional.
Trish also strongly supports marriage equality, and has been performing an increasing number of commitment ceremonies.  In early 2016, she announced that any same-sex clients, who organise a commitment ceremony with her, could legalise their union in a free second ceremony when Australia's laws finally catch up to the rest of the world.  In Trish's words: "It shouldn't matter what race, religion, sexuality or gender you are – when you love with your whole heart, you deserve to have your day celebrated and recognized."
If you are interested in speaking with Trish about becoming your celebrant, please contact her to ask questions or set up a meeting.
Here's what some of Trish's past clients had to say about her
"Trish was such a joy and pleasure to work with and made the whole process easy and simple." – Beka & Con
"We were extremely fortunate to have met Trish. We had the instant connection and where we were drawn in by her warmth and ability to tell a heartfelt story." – Mey & Gareth
"Trish, the very first night Dan and I had the interview with you we knew straight away you were going to be the celebrant for our wedding. Thank you for being the most incredible celebrant and friend." – Vivian & Dan
"Thank you very much for the wonderful job you did at our wedding.  You were so warm, friendly and professional – all at the same time!" – Margaret & Rick
"You made the whole process so stress free from the minute we met you.  You completely personalized our ceremony and helped to make it one the most special days of our lives." – Connie & Christian